MBHS hosts annual art exhibit
Hang on for a minute...we're trying to find some more stories you might like.
On May 5th, 2017, Millennium Brooklyn High School hosted its annual art exhibit at 166 7th Street between 2nd and 3rd Avenue in order to showcase a variety of the art curriculums that MBHS offers. It was a mixture of photography and paintings, collages, videos, etc.
The event was full of talent, voices and stories that made this location very important. It took a lot of work to put this event together. To have dozens of people join in and experience the different aspects of art was very meaningful to those whose work was exhibited.
One of the walls of the art exhibit was dedicated to artists' statements about their art pieces. One of these artist's statements was written by Emmanuel DeJesus, a senior in MBHS, who wrote "to me art is an expression of one's thoughts, emotions, or ideas in any form that can be presented visually or auditorily. If any piece stirs one's emotions and causes them to think deeper about the world, or if it simply entertains them, the piece is art." This statement embodied what the art exhibit was, multiple creations of self-expression that led to people getting a variety of emotions.
This event was not only to showcase an embodiment of art in MBHS, but also to give the winners of the Photo Contest a chance to be recognized. I, for instance, was one of the winners of the photo contest and my picture was featured on the winners wall. Later on during the event, I was given a prize. Personally, seeing my picture there alongside other amazing photographs was very rewarding itself. Photography is a way I express myself, and it's something that I hold very dearly. All the art that was showcased embodied a form a self-expression. By reading all of the artist statements on the wall, those who attended the event were given the chance to see what every piece of artwork actually meant to the artists.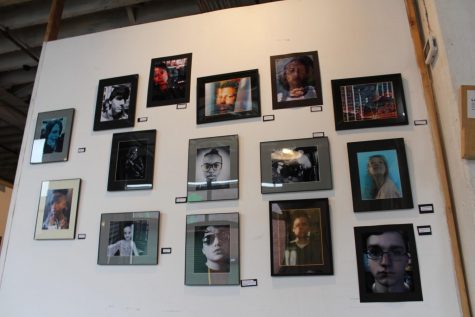 Another winner who along with several other students worked really to make sure the event ran smoothly, was Aaron Kirshenbaum, a tenth grader who felt "really proud. It feels really cool to win." It wasn't the fact that he was praised that made him proud, or any of the winners proud, it was a sense of accomplishment that really took hold during the event.
One of the hosts of this event was Mr. Robinson, who teaches photography to lower classmen and runs the photography club. He had this to say about the art exhibit: "it was a success, overall, we had over 70 people come through our doors, and students helped create this show."
Although, there were a lot of positive responses to the art exhibit, some expressed that more could be done to improve it next year. According to Aaron K, "it could've been more publicized, so that more people would attend and more artwork could be exhibited." He isn't the only one that felt that there should be more people. Mr. Robinson expressed his opinion on attendance by stating that: "one thing for sure is that we want more people there and students represented fine, I think staff needs to be better represented in our shows – 10 times more staff next year."
Overall, participants felt it was a very successful event that hopefully leads to more artwork being showcased in the next art exhibit with more stories to tell.  According to Mr. Robinson, "there may be a possibility for bringing in performance art, to make the show encompass all of the classes that we're teaching in the arts."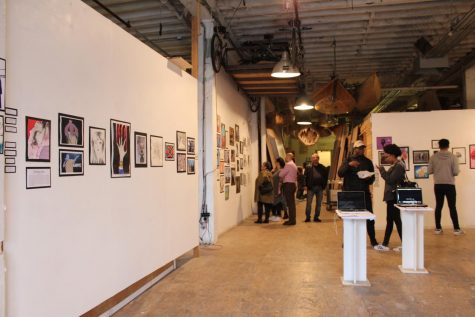 "It's truly magnificent that it is impossible to understand all art, but at the same time it is possible to fully appreciate all art, because all art has hidden meaning yet obvious beauty to the ready spectator." – Christopher Pham, senior at MBHS