Making a Difference in Young People's Lives Through Sports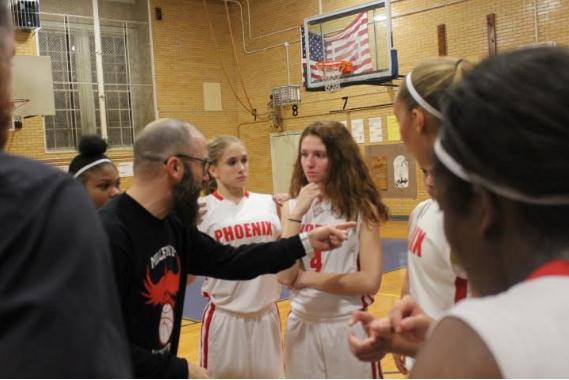 Daniel Luft, Staff Reporter
March 31, 2017
Sports open many doors in the lives of young people, whether it's learning valuable life lessons, staying in shape, earning a college scholarship, or finding their career. Sports coaches are essential to providing children with these opportunities. Coach Brian McCarthy at Millennium High School has dedicated his career to giving kids athletic opportunities in his community.
"I started coaching because I had amazing experiences through sports and I wanted to make sure others have those same opportunities," McCarthy said.
Coach McCarthy is both the head girls basketball and softball coach at Millennium as well as the JV Football coach at Stuyvesant High School in Manhattan. In addition to the high school level sports he coaches at local schools, he spends his summer as an assistant director and coach at Home Run Baseball Camp in Brooklyn.
"My favorite part of coaching is watching kids succeed and accomplish something," McCarthy said.
Coach McCarthy has become very familiar with watching his players succeed in his 10 years of coaching high school sports. He has coached his teams to a combined 128-24 record in New York City's PSAL and taken his teams to 13 playoff games including a run to the girls basketball city championship in 2016.
"He's supportive, caring, and sees the potential in everyone," said Sabrina Lopez, a senior at Millennium and a member of McCarthy's softball team for 3 years.
In addition to developing successful performing teams, he has molded his players into productive members of society.
In a study done by Donna L. Merkel for the National Institutes of Health, Merkel says that at certain times an athlete "spends more hours a week in the presence of a coach then interacting with the family so, by default, the coach becomes a model for behavior".
"I think a good coach makes kids better people not just better athletes," McCarthy said.