Field Day: Fun, Friends, and Farewells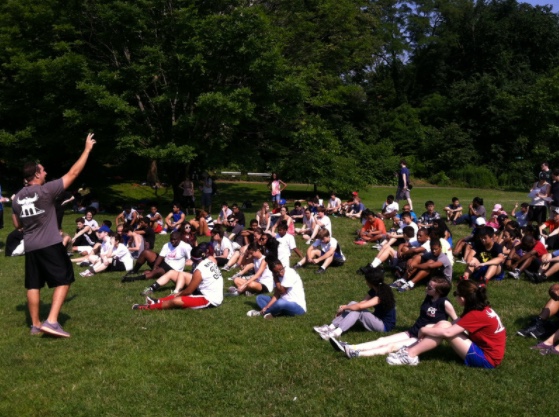 Hang on for a minute...we're trying to find some more stories you might like.
As the end of the year approaches Millennium Brooklyn High School staff members have been carefully crafting end of the year events for all grades to participate in. May 26th, 2017 is MBHS's third annual Field Day that takes place in Prospect Park.
Athletic Director, Brian Friedman, hopes to achieve the 3 S's "safe, smiling, and sweating." He says "if everyone leaves there safe, had a good time, and a good workout that that is a successful day for me."
Chris Ourizdine an 11th grader at MBHS says he likes field day because "it's a chance for us to play outside and play as a school." Although this is true he wishes for "more advisory activities and more challenges against other advisories to make it fun."
A 9th grader who wished to remain anonymous at MBHS says "we didn't go on any fun trips this year so I can't wait to finally get out of school with friends and compete..nothing's better than friendly competition. "
As MBHS is developing so are plans for field day. Compared to the first field day Friedman says it has "grown with the school." In 2012 " [MBHS] was only one grade which predates Jacky Rubio, it was really really personalized and then it kind of grew as the school grew! And now we have what I think is better half the day is reserved for competition and the other half the day is reserved for a little more free formed activity."
All of the MBHS is invited to join as it is a chance to bring the school together with fun events. Like Friedman says "people need to get off their butts more often and get out and do stuff and this is a perfect opportunity to do it with friends."