AP Classes: The What and the Why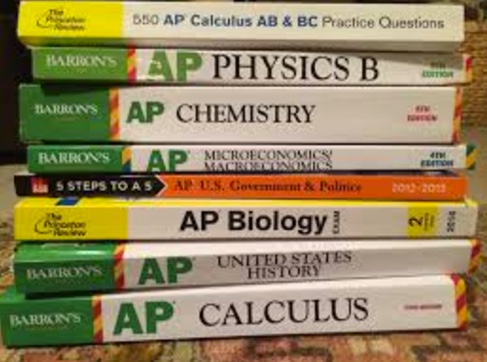 Colin Ozeki, Staff Reporter
May 5, 2017
Filed under News
Hang on for a minute...we're trying to find some more stories you might like.
Many students were subject to the college-level AP tests at Millennium Brooklyn High School (MBHS) over the last several weeks. From subjects ranging from Psychology, Spanish, to Literature, there are a myriad of choices that students have available to them, should they be willing to take the challenge.
AP courses are college-level classes that can be taken by high school students to earn college credit for the relevant courses early.
Kevin Conway, principal of MBHS, said that, "when you take an advanced placement course, the level of rigor is comparable to a freshman or sophomore college course." However, he made it clear that taking an AP course does not imply prestige. He said, "some students think 'if I don't take an AP course, then I'm doing something wrong.' That is not true whatsoever. AP courses are not better… as a student, there are some subjects I would feel passionate about… other [AP] courses I wouldn't do well in. I don't think students should feel validated because they take AP courses, nor should they feel invalidated because they don't. AP courses aren't better, they're different."
The idea behind his statement is that AP courses aren't better just because they are college level. If a student wants to take an AP course, it should be because they are passionate or interested in the subject.
Students have also expressed their opinions regarding AP courses.
Ethan Haines Leblanc, a senior at Millennium Brooklyn High School, has stated that students should have a good reason to apply for said courses in the first place. "Taking AP courses purely to say you've taken an AP course is silly and just makes school more difficult."
Michael Erickson, another senior at MBHS, is an example of someone that had a reason to take AP courses. He stated that "[he] took AP courses because they would be beneficial when applying to colleges." The idea behind this was that he had certain colleges that he wanted to attend, and he thought that he could get a good overview on what field he was planning on getting into, while offloading some of the work that he would have to do later otherwise.
While many regard the AP courses as challenging, many others believe it to be a class for those that want to benefit themselves in the long term, or are interested in the subject of said AP course. Regardless, the option exists at MBHS, and as stated earlier, there's no pressure.